3M70 Self-Fusing Silicone Rubber Electrical Tape for Protection of Terminating High-voltage Cables
Product Detail
Product Tags
Product Description
Scotch™ Brand 3M 70 Self-Fusing Silicone Rubber Electrical Tape is a high temperature arc-and track-resistant tape composed of self-fusing, inorganic silicone rubber and easy-tear and easy-strip liner.Scotch® Self-Fusing Silicone Rubber Electrical Tape 70 can be used as base tape layer to cleanly reenter connections.
Scotch® Tape 70HDT High-Temperature Tape has a self-fusing, inorganic, silicone adhesive that offers optimized adherence. It is used as an overwrap for protecting high-voltage cables from tracking. This highly conformable tape has outstanding weathering characteristics and provides excellent resistance to ozone and arcs. This tape has a triangular, tapered edge profile and a blue guideline that makes half-lapping applications easier. RoHS 2011/65/EU Compliant.
Features
Excellent track resistance.
Excellent arc resistance.
™ Excellent ozone resistance.
High dielectric strength.
™ Class "H" material (180°C continuous operation)
Workable in extremely low temperatures.
™Excellent conformability.
Excellent instantaneous fusion; does not need to be held down.
Matches Sky Blue Grey Munsell 5BG7.0/0.4.
Excellent weathering characteristics.
Datasheet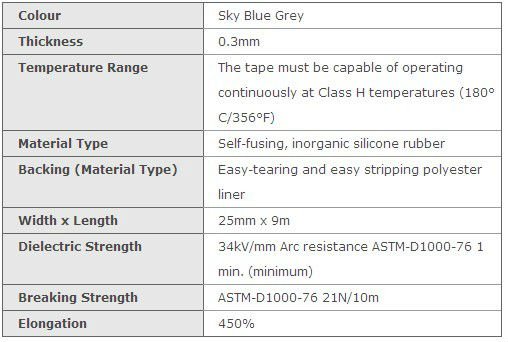 Applications
™ 1) As an overwrap for protection of terminating high-voltage cables against arcing and tracking. High-voltage cables with these insulations should be overwrapped:
 Butyl rubber
Oil-base rubber
Ethylene propylene rubber
PVC
Low and high-density polyethylene crosslinked.
2)As primary insulation where Class "H"(180°C/356°F) temperatures are encountered ie. silicone rubber cables.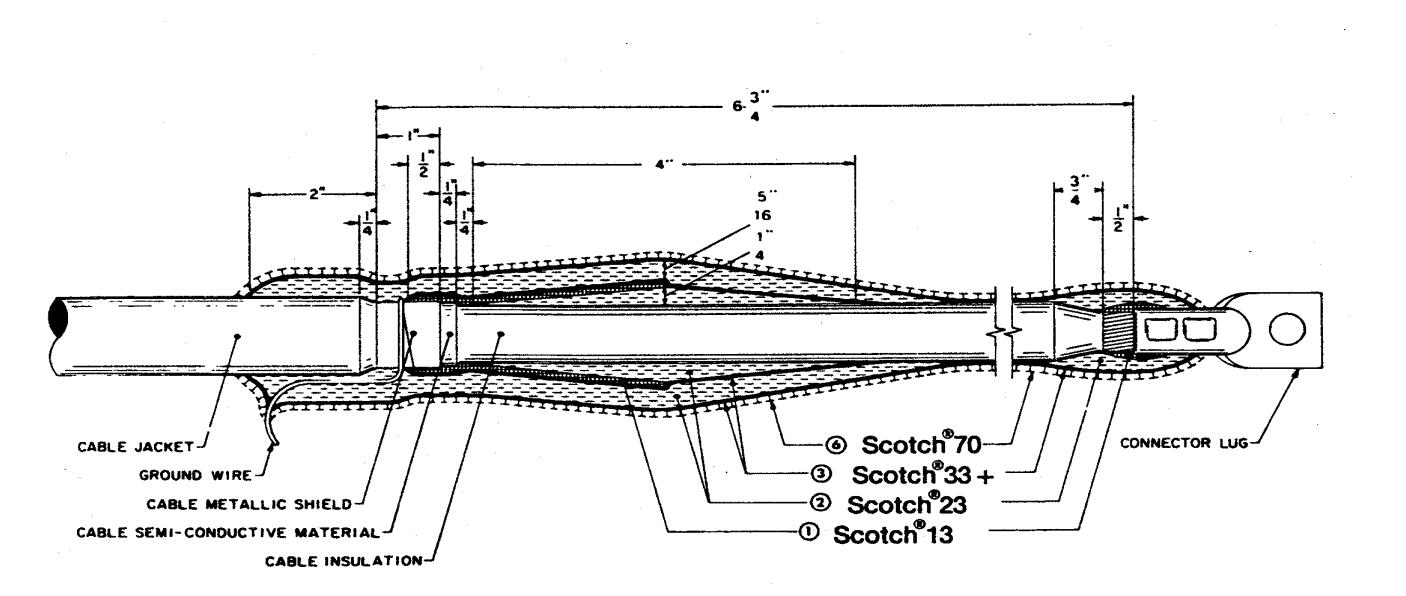 ---
---