Defenders Slug And Snail Barrier made from Conductive Copper Foil Tape
Product Detail
Product Tags
Proudcts Description
Conductive copper foil tape generates a small electric charge to stop slugs and snails. A natural way to protect plant pots and greenhouse stagings.
Conductive Copper foil tape provides a barrier in areas where snails and slugs intrude. As their slime secretions react with the copper tape, they receive a mild, but unpleasant sensation. The tape works well in areas prone to infestation, such as greenhouses, raised flower beds, flower boxes, trees, vines, and potted plants.
How to Use
Tear off the paper backing from the Copper Tape.
Apply to clean, dry surfaces in areas that are prone to slug and snail infestations such as; greenhouse benches, raised flower beds, flower boxes, trees, vines, potted and container plants.
Copper Tape may be nailed to wood surfaces if desired.
Do not leave gaps in Copper Tape coverage as these pests may find their way through openings not protected.
Do not allow plants or other objects to bridge Copper Tape as slugs and snails may cross.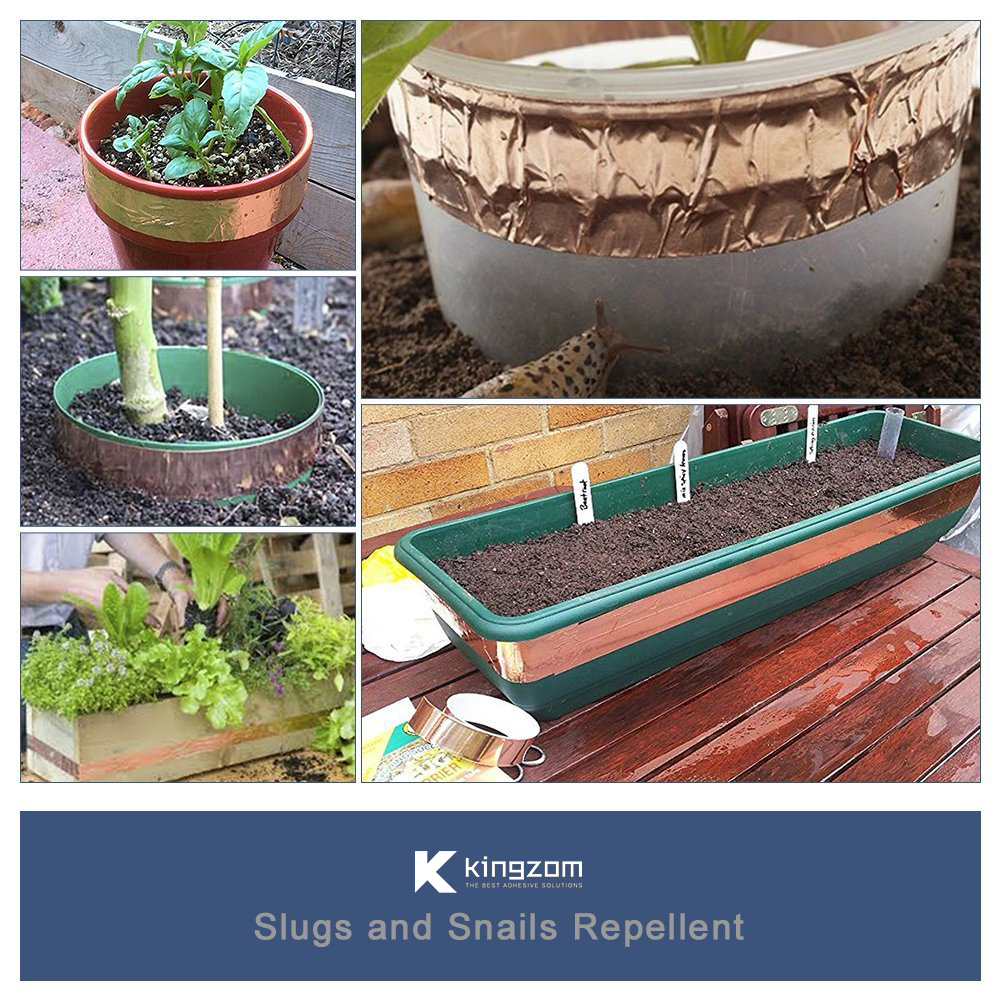 ---
Next:
Removable Washable Grip Reusable Tape for Hook, Photos, Phone Holder and Carpet, Easy Grip PU GEL
---
Write your message here and send it to us